GCP Training In Hyderabad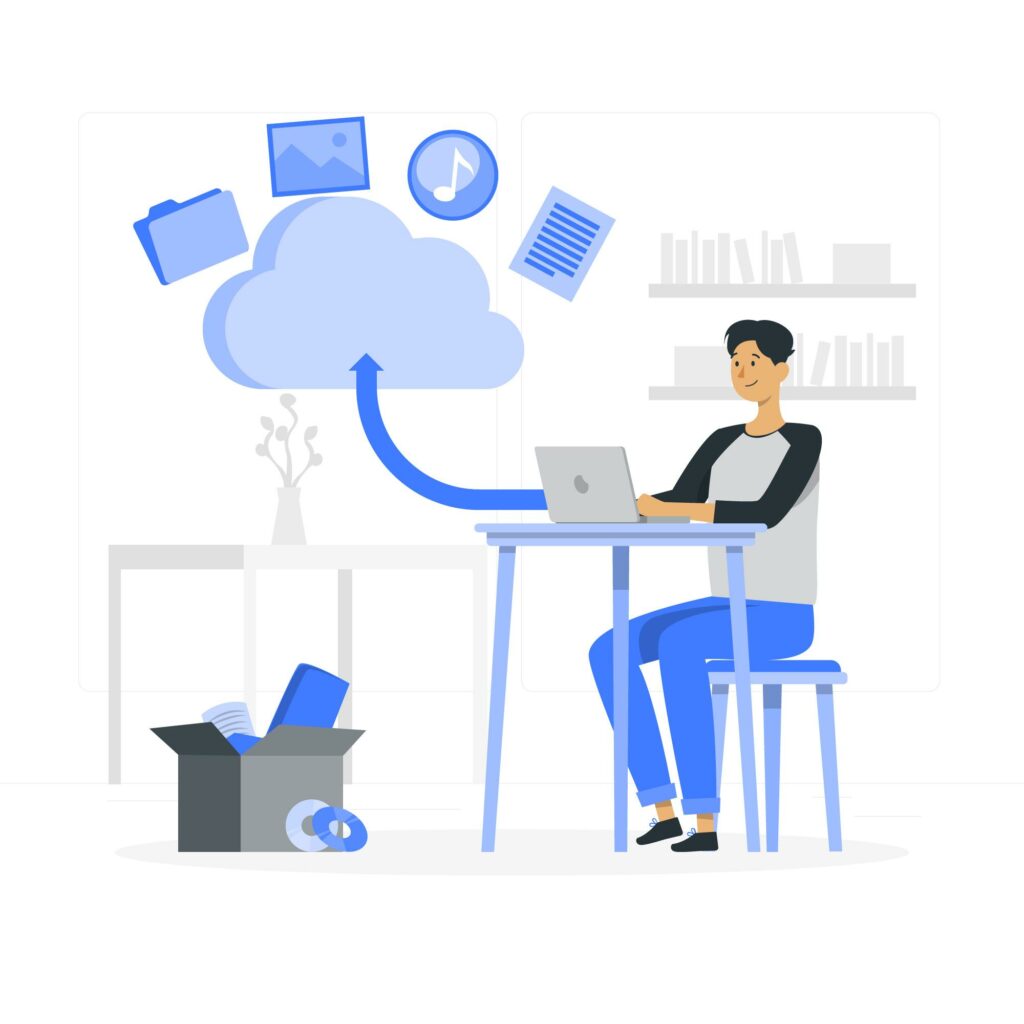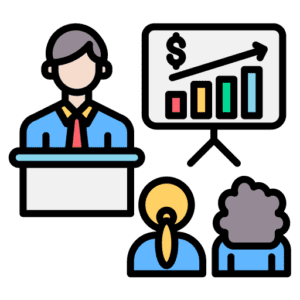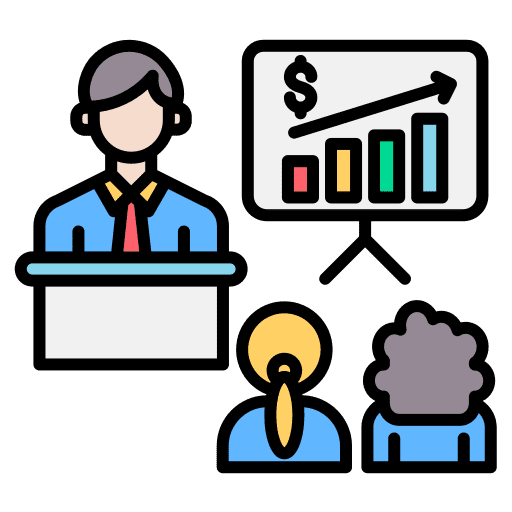 Real Time Expert Trainers
At GCP Masters, you'll receive training from experienced experts who know Google Cloud Platform (GCP) inside and out. We'll guide you every step of the way, ensuring you're in capable hands.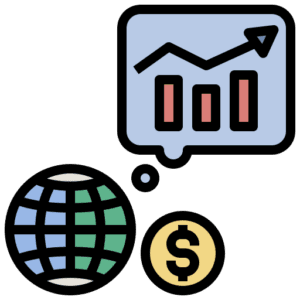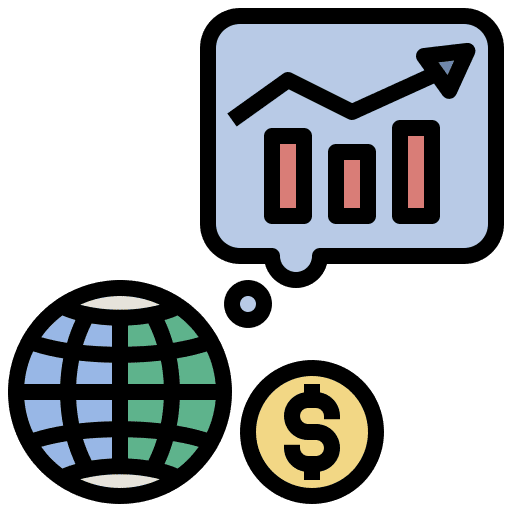 Project Scenarios Explained
Learning by doing is our philosophy. You'll have plenty of hands-on experience, allowing you to practice and apply your GCP knowledge in real-world scenarios.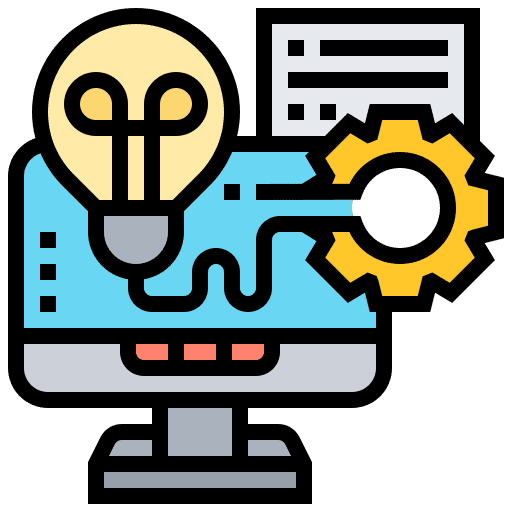 Flexible Learning Options
We understand that every learner is unique. Our GCP Training in Hyderabad is designed to suit your needs, whether you're a beginner or a seasoned professional looking to upskill.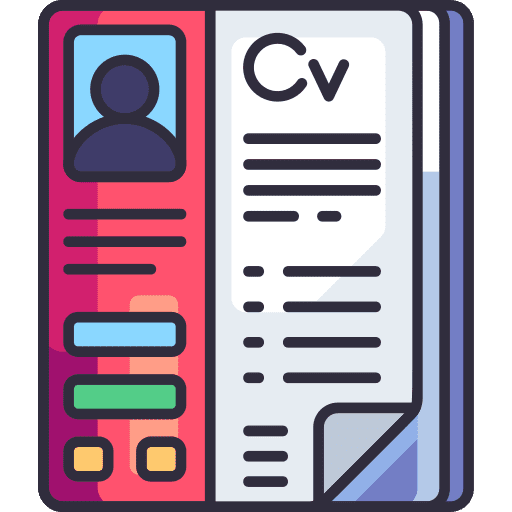 Industry Ready Curriculum
We believe in making complex concepts easy to understand. You'll explore practical examples that relate GCP to real-life situations, helping you grasp the material faster.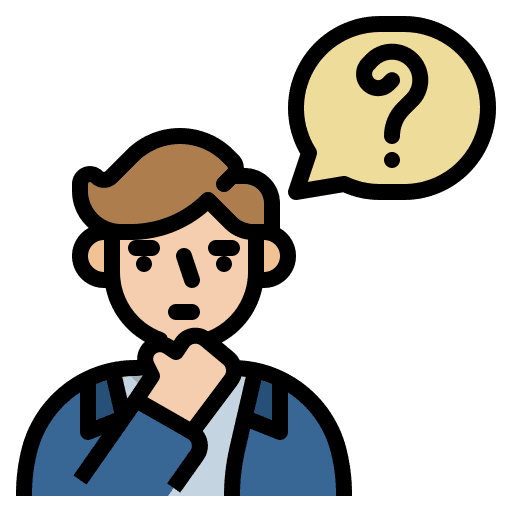 Interactive doubt sessions
Our classes are interactive and engaging. You won't just sit and listen; you'll actively participate, ask questions, and collaborate with fellow learners.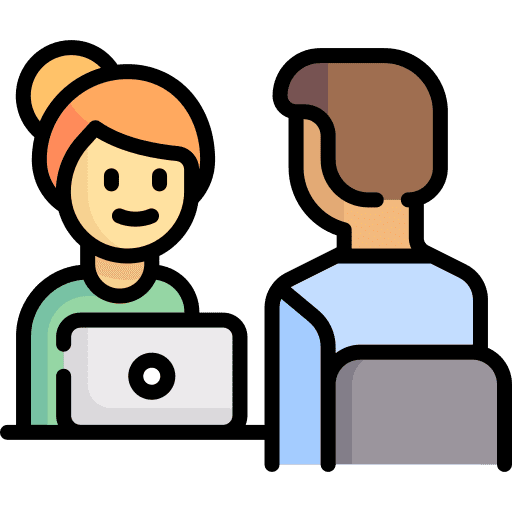 Life can get busy, and we get that. Our training programs offer flexibility in terms of schedules, so you can learn at your own pace and balance your other commitments.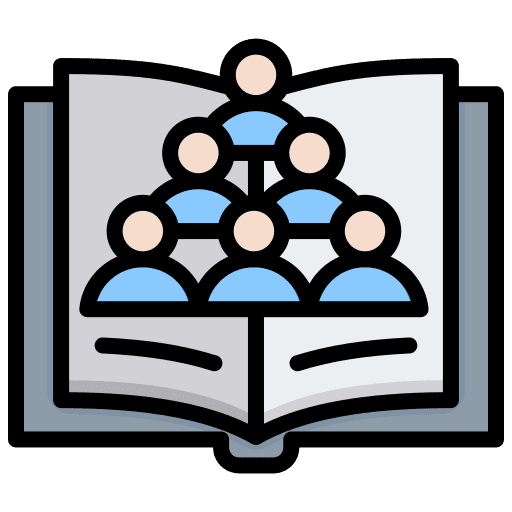 Community Driven Learning
We'll help you prepare for GCP certifications. Our instructors will provide guidance and resources for GCP certification training to boost your confidence for the exams.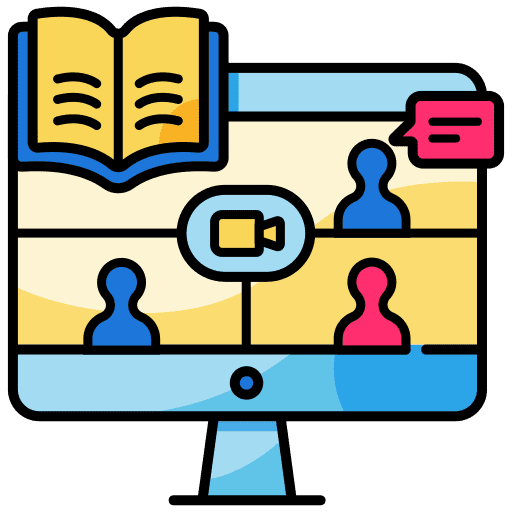 Flexible Learning Sessions
When you join GCP Masters, you become part of a lifelong learning community. You can connect with alumni and stay updated on the latest GCP trends, even after completing your training.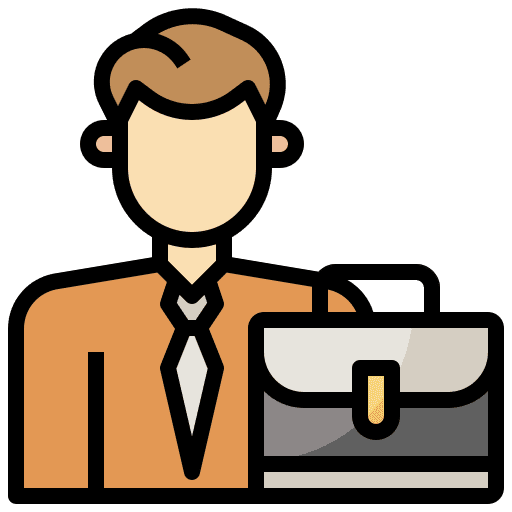 Apply your newfound knowledge in real-world scenarios through practical projects, empowering you to enter the job market with confidence and hands-on experience.
GCP, or Google Cloud Platform, is a powerful cloud computing solution that allows individuals and businesses to access and utilize a range of digital services and resources. It's like having a virtual playground for all your data and applications, managed and secured by Google.
Google Cloud Platform (GCP) is a full suite of cloud computing services that provides enterprises and developers with a vast range of platform and infrastructure services. Infrastructure as a Service (IaaS) products from GCP, which offer virtualized computing resources like virtual machines and storage and let users scale their infrastructure according to demand, are one of the company's main use cases. This adaptability is especially useful for companies with different workloads and resource needs.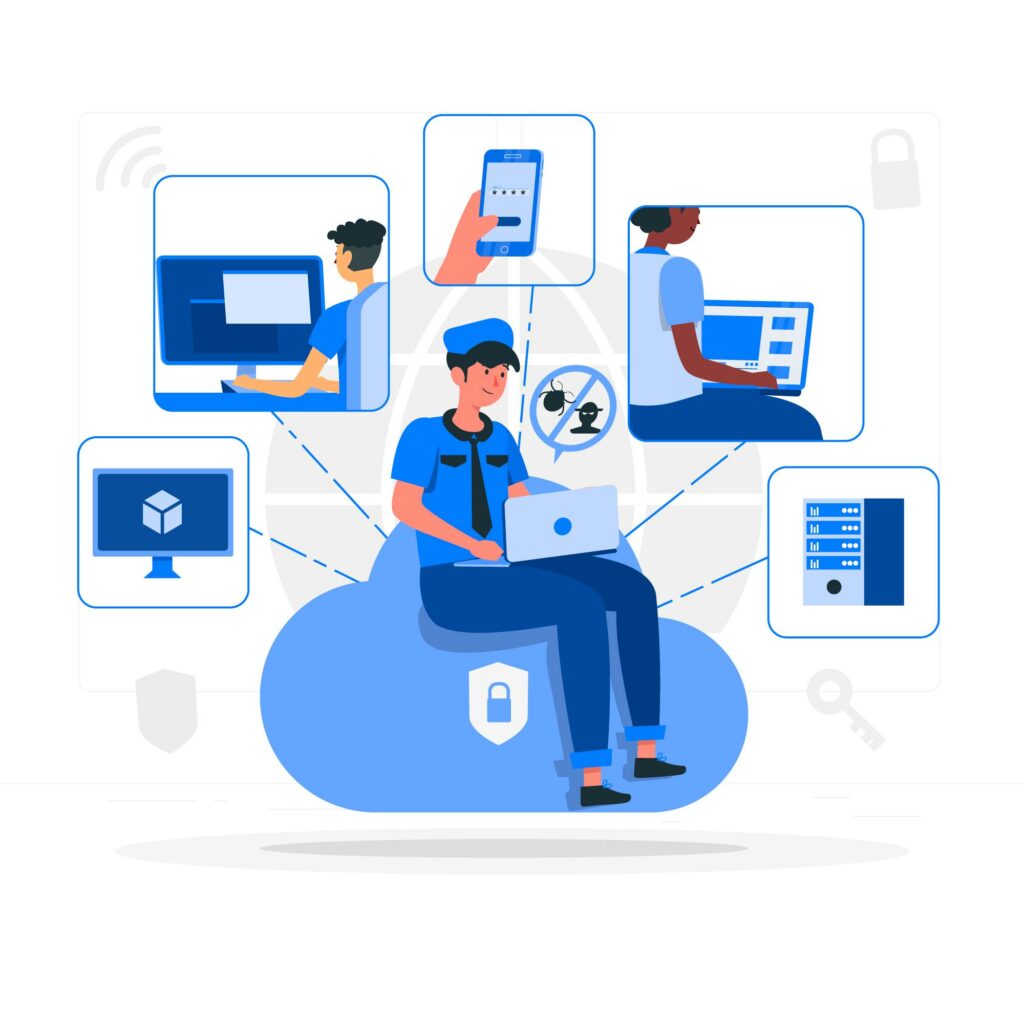 Through its Platform as a Service (PaaS) services, GCP also provides a strong framework for managing and deploying applications. With the help of services like Google App Engine, developers can create and launch apps without having to worry about maintaining the supporting infrastructure. Because of the faster development process and lower operating costs that follow, GCP is a desirable choice for creative and flexible software development.
In the field of big data and analytics, GCP is also widely used. BigQuery and Dataflow are just two of the robust tools and services provided by Google Cloud that let businesses effectively handle and analyze massive datasets. Given that GCP offers scalable solutions for data processing, analysis, and storage, this is especially helpful for companies looking to gain meaningful insights from their datasets.
Pre-Requisites of GCP Course
Programming or Scripting Skills (Optional)
While not mandatory, having some experience with programming or scripting languages like Python can be advantageous for certain GCP tasks. If you're new to coding, a willingness to explore and experiment will suffice. GCP Masters welcomes learners of all backgrounds, and we're here to support you throughout your learning process.
Networking Fundamentals
Basic knowledge of networking concepts, such as IP addresses, subnets, and DNS, will be beneficial. Understanding how data travels across networks and the concept of firewalls can facilitate your GCP learning journey. Don't worry if you're not an expert; we'll guide you through these fundamentals.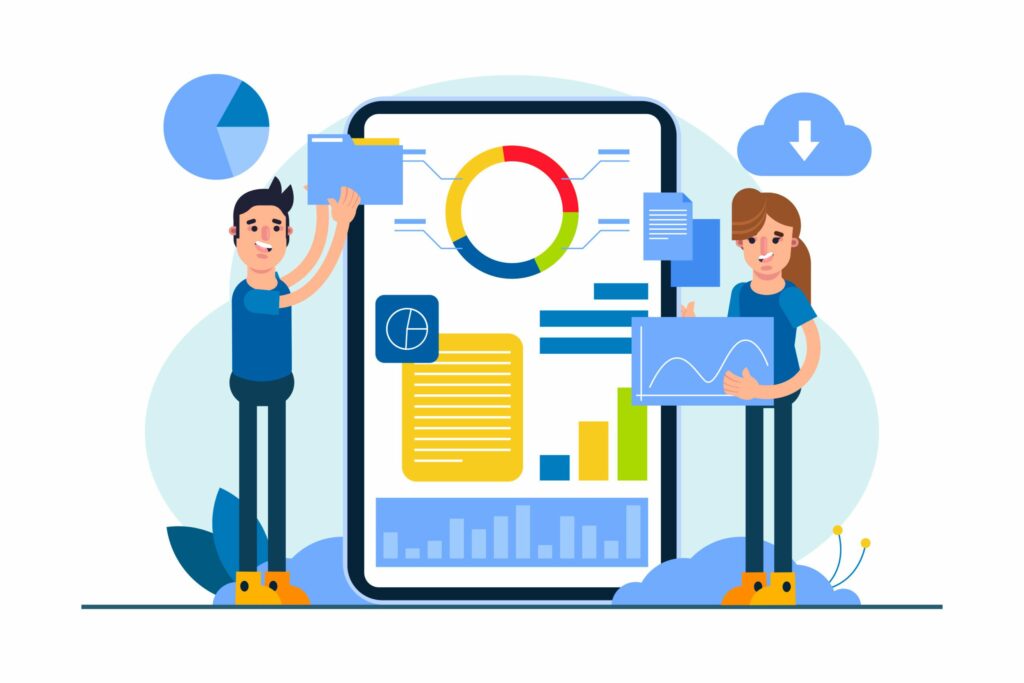 Basic Computing Knowledge
You should have a fundamental understanding of computer operations, including file management and basic software usage. Familiarity with internet navigation and cloud services will be helpful in grasping GCP concepts. A willingness to learn and an eagerness to explore the cloud world are essential prerequisites.
GCP Training In Hyderabad
Understanding the basics of GCP, including its core concepts and why it's crucial in today's digital landscape.
Explore a rich array of GCP services, from storage and computing to machine learning and data analytics.
Dive into practical exercises that allow to work with GCP tools and services, helping you gain real-world experience.
Get ready for GCP certification exams with comprehensive guidance and practice tests to boost your confidence.
Learn how to secure your data and systems in the cloud, adhering to the best security practices and industry standards.
Discover cost optimization strategies, ensuring make the most of your GCP resources without overspending.
Explore case studies of businesses leverage GCP to solve practical challenges and drive innovation.
Join GCP Masters community, Can connect with fellow learners and access resources to gain knowledge.
Get GCP Certification Training guidance and support during the course with real-time scenarios helps in easy understanding.
GCP Training In Hyderabad - Objectives
The GCP Masters – GCP Training in Hyderabad course aims to provide you with a practical and comprehensive understanding of Google Cloud Platform (GCP), equipping you with the skills needed to navigate the world of cloud computing confidently. Upon completing the course, you'll be well-prepared to harness the capabilities of Google Cloud Platform, enabling you to advance your career and excel in your business pursuits.
Goolge Cloud Course Overview
GCP Training in Hyderabad provided by GCP Masters trained you to master the terminologies and concepts for working with Google Cloud Platform. 
In this GCP Training in Hyderabad course you will be Aware of top-notch storage and computing services available in GCP i.e, Google App Engine, Google Cloud Storage. This 1 month advanced training program on the GCP masters will excel your knowledge on Google Cloud Platform.
Tools Covered In GCP Training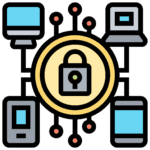 Infrastructure as Code (IaC) Tools
Terraform: Create and manage infrastructure efficiently. Google Deployment Manager: Define, deploy, and update Google Cloud Platform resources.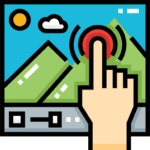 Compute and Virtualization Tools
Google Compute Engine: Launch and manage virtual machines. Google Kubernetes Engine (GKE): Orchestrates and manages containerized applications at scale.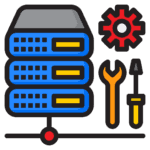 Data Storage and Databases Tools
Cloud Storage: Object storage for diverse data types. Cloud SQL: Managed relational databases. Bigtable: NoSQL wide-column store for large analytical and operational workloads.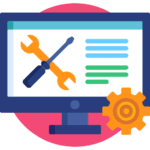 Networking Tools
VPC (Virtual Private Cloud): Customizable, scalable network configurations. Cloud Load Balancing: Automated, scalable load balancing. Cloud DNS: Scalable, reliable, and managed authoritative Domain Name System (DNS) services.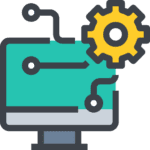 Monitoring and Logging Tools
Google Cloud Monitoring: Gain visibility into the performance of applications and infrastructure. Stackdriver Logging: Centralized logging for applications and services.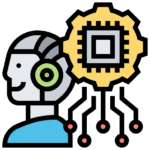 Machine Learning and AI Tools
TensorFlow: Open-source machine learning framework. AI Platform: Build, deploy, and manage machine learning models.
For those who desire to work in cloud computing, Google Cloud Platform (GCP) offers a number of job options. GCP is a wonderful place to start if you're interested in a career in cloud computing. 
Machine Learning Engineer, Cloud Engineer, Software Engineer, Sales Engineer, Data Scientist, and Customer Engineer are a few of the career options available.
Cloud engineering is one of the most well-liked career opportunities within GCP. Using GCP technologies, cloud engineers are in charge of developing and deploying cloud solutions for enterprises.
They assist businesses with the migration of their on-premise infrastructure to the cloud and with ensuring the optimal performance of their cloud environment.
Another career path available under GCP is data engineering. Businesses may transform, extract, and load data into GCP using pipelines that data engineers build and maintain. 
To manage and process massive amounts of data, they use big data technologies like Apache Spark, Google BigQuery, and Apache Hadoop.
In addition to these professions, GCP offers career paths in areas like Cloud Architecture and DevOps.
By obtaining GCP certificates like the  Google Certified Professional Data Engineer and Google Certified Professional Cloud, individuals can establish their expertise in these areas and increase their employment opportunities.
Skills Developed Post GCP Training
Master designing and implementing cloud-based solutions.
Acquire skills to handle and analyze data efficiently.
Learn to secure cloud infrastructure and data effectively.
Manage cloud resources to control costs and maximize value.
Develop cloud-native applications and services.
Gain the knowledge and confidence to ace GCP certification exams.
Learn to identify and resolve issues in a cloud environment.
Enhance teamwork and collaboration using cloud-based tools and services
In the IT sector, GCP certification costs are highly valued. You can use our training courses to be ready for GCP certification examinations. We offer you the support and tools needed to pass the examinations and progress in your career.
After completing the GCP Training in Hyderabad course successfully at GCP Masters you receive a course completion certificate recognized by the industry including the top MNC companies. This certification will separate you while finding a job in your crowded job market.
Placement Opportunities in GCP Course
GCP offers excellent placement opportunities, connecting you with meaningful job placements in various industries. Your expertise in GCP can lead to fulfilling roles as an administrator, developer, or consultant. With its widespread adoption, GCP opens doors to diverse, rewarding careers that allow you to make a positive impact on organizations and communities.
Why Choose Us Career in GCP?
GCP offers excellent placement opportunities, connecting you with meaningful job placements in various industries. Your expertise in GCP can lead to fulfilling roles as an administrator, developer, or consultant. With its widespread adoption, GCP opens doors to diverse, rewarding careers that allow you to make a positive impact on organizations and communities.
Google Cloud Training In Hyderabad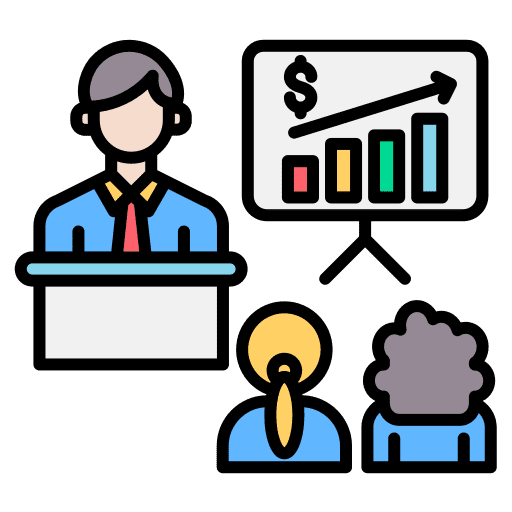 Our GCP training courses are built around our knowledgeable instructors. In addition to being instructors, they are also industry professionals with years of practical expertise in IT service management. These instructors offer a lot of real-world experience and practical expertise to the classroom, ensuring that you not only comprehend the theoretical ideas but also know how to put them to use in your own workplace.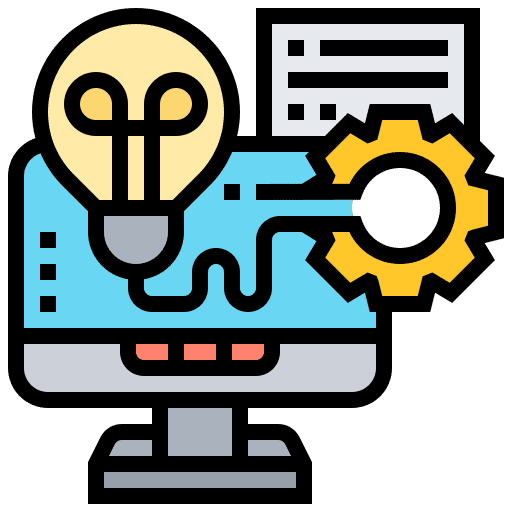 Flexible Learning Options
We provide flexible learning alternatives since we are aware that every individual has different schedules and learning preferences. We offer a structure that works for you whether you like classroom instruction, online training, or self-paced study. You can select the learning method that fits your priorities and way of life, allowing you to complete your GCP Training In Hyderabad without being interrupted.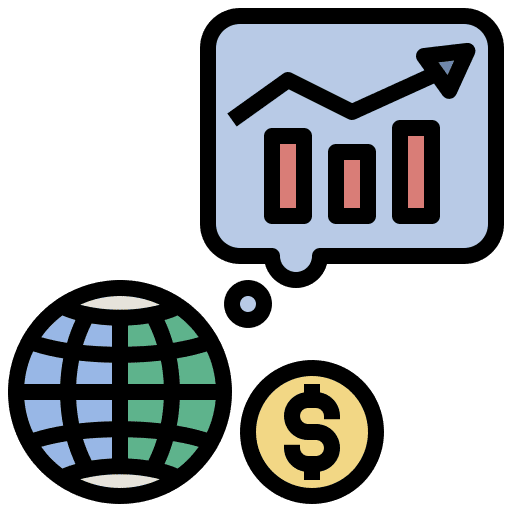 The best way to learn, in our opinion, is by practicing. That is why we include practical learning opportunities with GCP Masters training programs. You'll have the chance to apply the knowledge you've learned in a professional and encouraging environment through hands-on experiments and exercises. This practical approach guarantees that you comprehend the concepts and can competently use GCP solutions in real-world scenarios.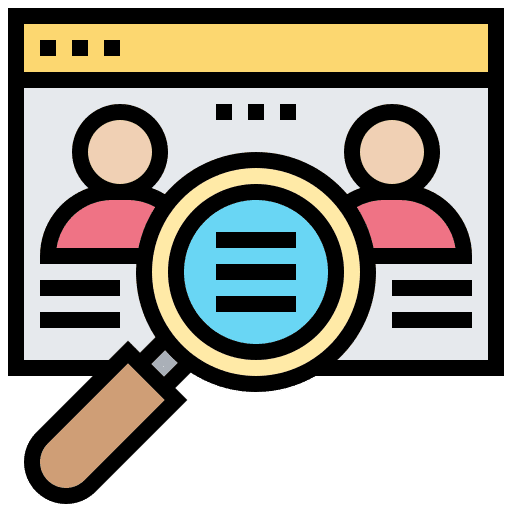 At GCP we go above and above to support your career goals. We are aware that getting trained ultimately aims to help you land a fulfilling job or advance in your current career. We provide thorough placement help services to support your smooth transition into the workforce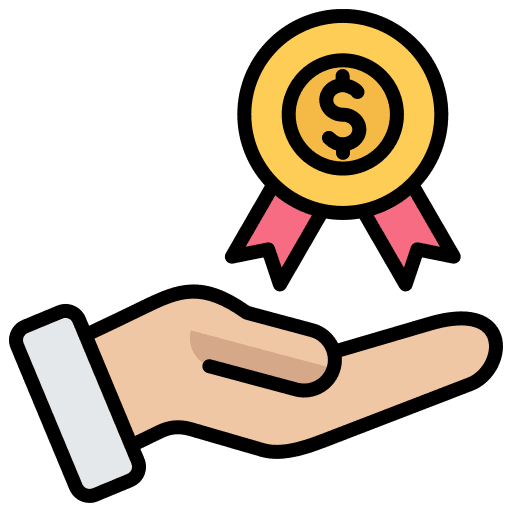 Everyone should have access to high-quality training. Our GCP training in Hyderabad courses are reasonably priced, making them accessible to both people and businesses. By using content and instructors of the highest caliber, you may invest in your education without spending more money.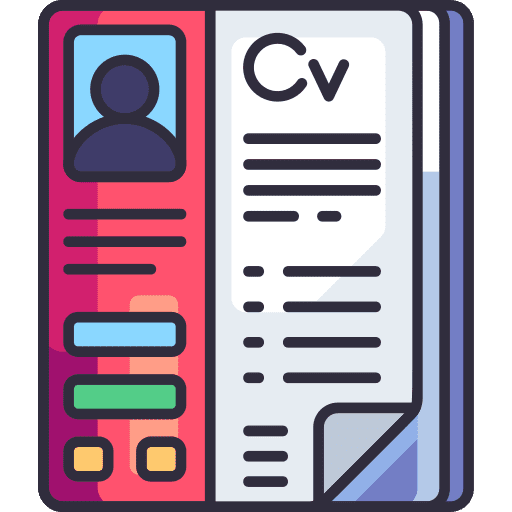 You will receive a well-rounded education due to our extensive curriculum, which is meticulously created to cover all aspects of GCP. Our GCP Training in Hyderabad courses are designed for students of all ability levels, whether you are starting from scratch or seeking advanced knowledge. 
Benefits of Learning Google Cloud Platform
GCP training equips you with in-demand cloud skills, making you a sought-after professional in the tech industry. With GCP certification, you can access a wide range of exciting job opportunities and even enhance your earning potential. Whether you're just starting or a seasoned pro, GCP opens the door to a world of career possibilities.
Our GCP Training in Hyderabad practical approach ensures you gain hands-on experience with GCP tools and services, preparing you for real-world challenges. You'll be able to apply your GCP knowledge to optimize processes, improve data analytics, and develop innovative cloud-based solutions. These skills are not just theoretical but highly applicable to today's digital landscape.
Join our GCP training community, where you can connect with fellow learners, share experiences, and collaborate on projects. Access ongoing support and resources, so you're never alone on your learning journey. You'll be part of a vibrant network of professionals passionate about cloud technology and its endless possibilities.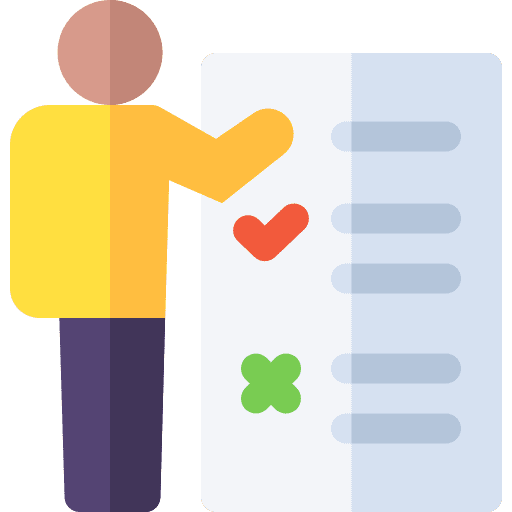 Personalized Guidance
Tailored support based on your skill level and career goals. One-on-one sessions with industry experts to address your specific challenges.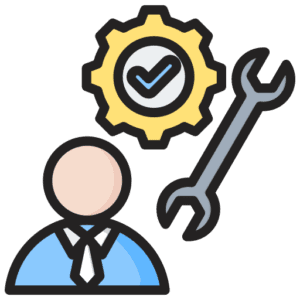 Technical Skill Enhancement
Hands-on training to deepen your understanding of Google Cloud services. Real-world projects and hands-on activities to support your learning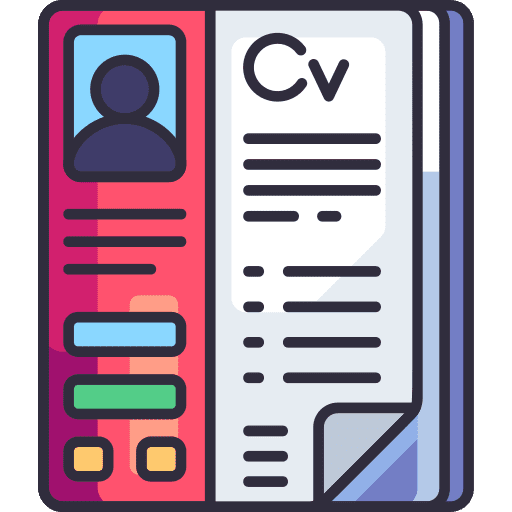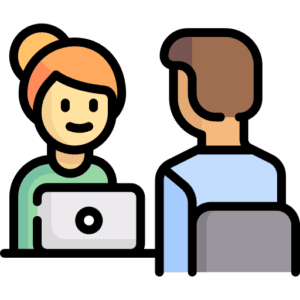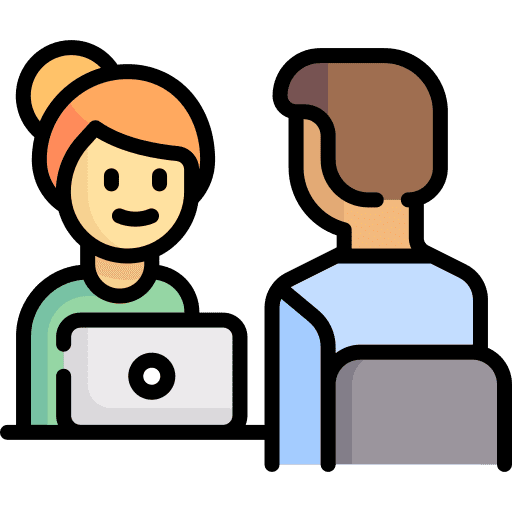 Interview Preparation
Mock interviews with feedback to boost your confidence. Insights into common Google Cloud Platform interview questions and best practices.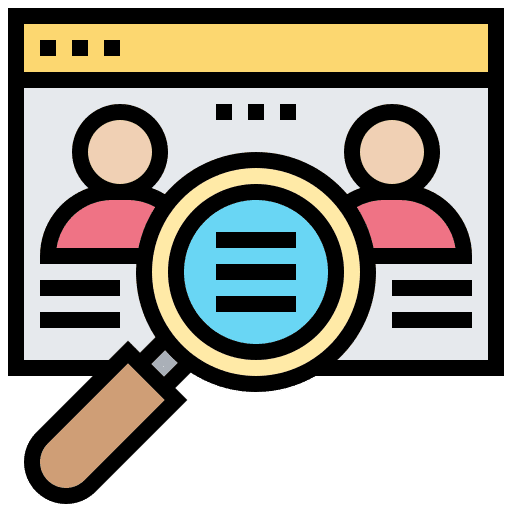 Job Search Strategies
Tips for utilizing online platforms effectively in your job search. Guidance on networking within the Google Cloud community.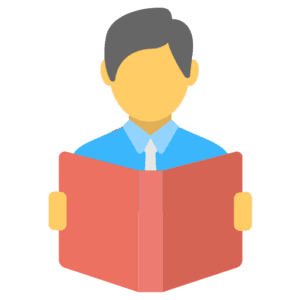 Continuous Learning Resources
Access to updated learning materials and documentation. Recommendations for relevant webinars, conferences, and forums to stay current.
Many businesses are adopting hybrid and multi-cloud strategies, with GCP playing a vital role in this approach.
The market sees a growing demand for GCP's data analytics and artificial intelligence services for insights and innovation.
GCP's strong support for containerization and Kubernetes is aligning with the industry trend toward container-based applications.
Security continues to be a top priority, and GCP is evolving its security features to meet the market's demand for robust cloud security solutions.

Testimonials of GCP Training In Hyderabad
Learning GCP was a breeze with GCP Masters! The trainers were exceptional, and the practical experience was priceless. Thanks to them, I got certified and secured a fantastic job. GCP Masters, you're the best
As a complete beginner to GCP, GCP Masters patiently guided me through the learning process. GCP Training in Hyderabad real-time examples demystified complex concepts. Now, I'm confidently using GCP in my IT career.
GCP Masters offered me the flexibility I needed in my busy life. I could seamlessly juggle my job and learning. The GCP Masters community is like a second family of learners, and that support is priceless.
I opted for GCP Masters because of their practical teaching approach, and it truly paid off. The certification support they provided was outstanding. I aced the exam, thanks to their expert guidance.
Changing careers seemed like a distant dream, but GCP Masters gave me the confidence I needed. Their supportive trainers and well-structured GCP Training in Hyderabad course helped me alot. Now, I've happily transitioned into a new GCP-focused role.